HIRO

THE SAVIOUR OF YOMIKAWA

The year was 3040 in an apocalyptic Japan when the Emperor and Shoguns were re-established. There was a ruthless Feudal Lord who only had one child who would inherit all his title and fame but was cursed by a sorcerer to change into a mechanical wooden toy if the seven obstacles were not met. These seven responsibilities were handed upon HIRO as a punishment for his father, and they act as both a challenge to establish his worth to the kingdom and a curse that he must overcome before his time runs out. HIRO sets out with a motley crew of young and wild individuals to complete each job before he turns into firewood and the Kingdom of Yomikawa is destroyed.
Here are some behind-the-scenes images from the development of HIRO, one of our big projects and a new chapter in our growing list of original characters, watch this space for the launch and Pre-Order details soon!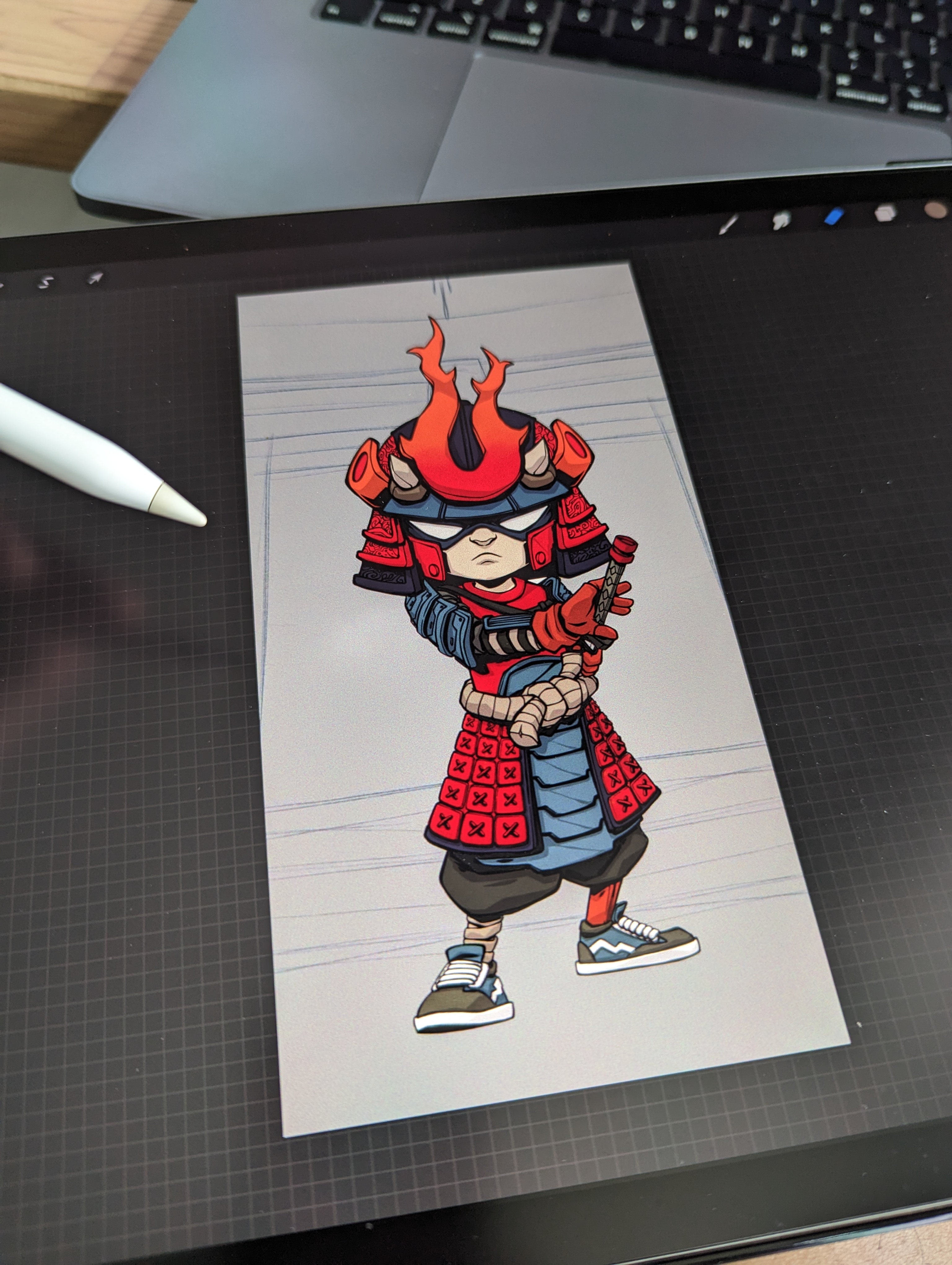 DEADSTOCK V2

NEVER WORN, NEVER TRIED, DEADSTOCK

Deadstock was developed in 2016 as a vinyl toy release and has already gained a following due to its limited edition run and customs by world-renowned toy designers. Now he's back, bigger and nastier than ever, with new gear and smoking hot kicks that all you sneakerhead toy collectors will love!
Catch the first wave at SneakerCon SEA in Singapore this April 1-2 at the Expo Hall, see you there!
KIDZILLA & GAMERAGIRL

BOX SET AT SNEAKERCON

Our favorite duo returns with a new kickass colorway that will be available for a limited edition run only at SneakerCon SEA. Yoii, a New Zealand designer and tattoo artist, designed Kidzilla and Gameragirl, who was sculpted and made possible by Wetworks. Don't miss this chance!
Check them out at SneakerCon SEA in Singapore this April 1-2 at the Expo Hall
WHO EXACTLY IS WETWORKS?
Wetworks is an artist and toy designer known for his edgy stylized sculptures and kawaii characters, he is the creator of Foxy and Xin — two mischievous characters inspired by his beloved sheltie.

His approach to creation and design is driven by his desire to continuously evolve his craft through experimentation and true collaboration with fellow artists and designers. And staying true to his roots when he first dabbled in toy design, Wetworks doesn't stick to just one style or material when bringing his characters to life.

He first started getting attention through his line of limited-run, original mixed-media figures, and various fan art collections based on his favorite characters from comic books, movies and TV.

Graduated with a degree in Fine Arts with a major in Industrial Design, found himself in the world of Mad Men after college. After spending almost a decade and a half creating works for clients that would make even the legendary Don Draper jealous, Wetworks decided to pursue his passion for toy design beginning with one-off customs and commissioned pieces. He hasn't looked back since.

︎
︎
ALL RIGHTS RESERVED. 2023